Note: to deliver a spoiler-free article, I may sound a bit vague, but I'll take the risk. I don't want to spoil your game experience if you haven't played it yet and eventually want to. If you played the game, you know what I mean.
My First Playstation: A Love Letter to Death Stranding
I've lived for 30 years without a Playstation system. I was always more into computers and Nintendo, but here's the game that made me buy my first Playstation a few weeks ago: Death Stranding.
To give you a bit of context, I recently joined Moshbit Gaming's team (a website about gaming, you should take a look if you're a Portuguese speaker). In one of the events we covered, Moche XL Games World, I had the opportunity to see Pepê Rapazote (the voice actor of Sam in the Portuguese version) in an interview. I had heard about the game before and everything, but as he talked about Death Stranding, I was so intrigued by the plot that I couldn't wait for the computer version and got a black Friday deal for a Playstation 4 + Death Stranding bundle. However, I ended up playing the original audio version (come on, Sam has Norman Reedus' face!!)
Unraveling the Narrative and Cinematic Brilliance of Death Stranding
Death Stranding is an action/adventure game developed by Kojima Productions for Playstation 4. The Steam version will be released over the summer. It's also a single-player game…ish.
Sam Porter Bridges is a carrier in a post-apocalyptic world, shattered by the Death Stranding, a series of mysterious events that spread across America. Sam's job is to reunite America by bringing packages to the numerous facilities across the map, with a baby in a pod strapped to his suit, as he connects with every character. The journey isn't easy, as some creatures and bad guys can make your life hell. That's all you need to know.
Exploring the Narrative and Immersion of Death Stranding
 As a writer, I can't help but analyze the game from this very point of view. The narrative is sublime, focused on different perspectives of life and death, on what remains when all hope is long lost. The stunning graphics encapsulate the incredible landscapes. Not many games made me stop what I was doing to admire the view. The soundtrack was carefully paired to each scene,  improvement, or difficulty level. After going through the first tough part of the game, a song is unlocked in the exact moment it should. The unexpected all the time. The way the setting is revealed and what seemed safe suddenly isn't. 
Kojima grabbed different neuroscience concepts, genetics, biology, and ideas from different cultures to ingeniously knit and pave this universe where Sam connects us all. The immersion is transcendent.
 The way the characters are revealed is always surprising; I felt every character changing, and, in the end, I felt like I've changed too. I even hated the baby at first. Hate may be a strong word, but BB was certainly uncanny, although I gradually grew fond of that kid too.
Why Death Stranding Was Both Loved and Hated
I heard many mixed opinions about it at first, and I'm glad I ignored them all. No, it's not just a post-apocalyptic delivery service. That would be the same as saying a cake is made of flour. It's one key ingredient, yes, but do you really care about the flour when you're taking a bite of a delicious chocolate cake? How about the glossy icing? Those crunchy chocolate chips, the subtle tone of vanilla? The sweetness? Some people don't like cake, and that's valid.  But a dish isn't just that one ingredient; it's the biochemical reactions of all of them, the environment in which they're brewed and selected.
In the same way, Death Stranding is the bliss point of narrative and cinematics and, more than a videogame, it's a metaphysical visceral journey. Every little detail was thought to exhaustion and perfectly combined with being an amazing game experience. It's about death, strings, fear, and, above all, human connection. It is a metaphor that paints us a picture of a world where the human touch is lacking and how humankind went down the road. 
In this day and age, it became more important to sell rushed information rather than elaborate. But I think the reason why Death Stranding got so much hate was probably a by-product of how good it was. 
Death Stranding's Game Awards Wins: A Well-Deserved Honor
Death Stranding was nominated for every possible category in the Game Awards but won three awards: Director, Soundtrack, and Best Performance. Undoubtedly, the Director Award had to go to Kojima for the outstanding coordination of all those strands of art (pun intended!). The soundtrack was also incredible, particularly BB's Theme, the song that sums up the journey. Even the non-original songs are astonishing. Low Roar became instantly one of my favorite bands. I must've spent three weeks listening to "Don't be so serious" on repeat.
Mads Mikkelsen won the award for Best Performance. Although it was incredible and well-deserving, I feel like Norman Reedus was the king of the game and needs a standing ovation for that insanely superb interpretation of Sam Bridges.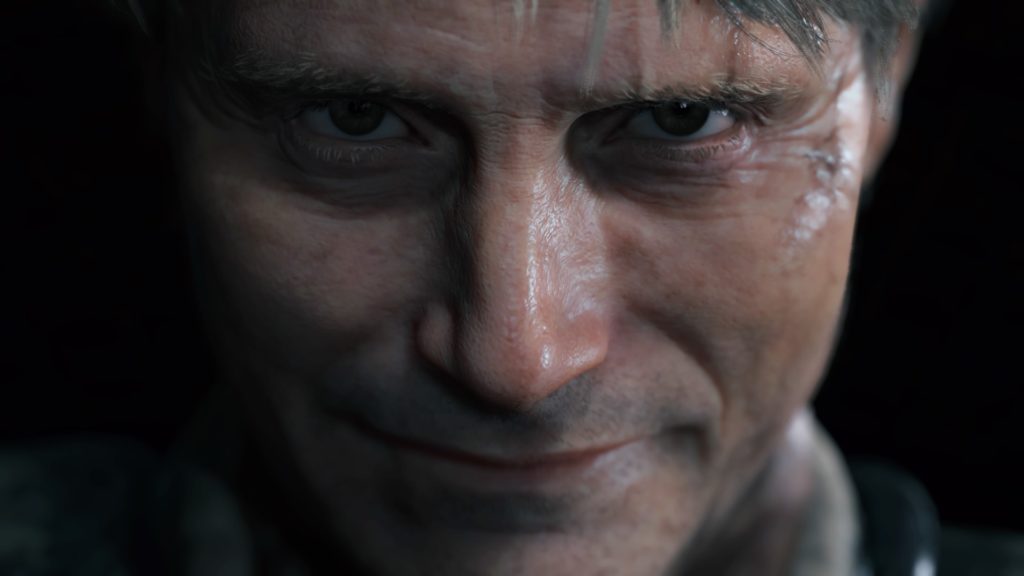 [the article continues bellow]
Playing Death Stranding: An Emotional and Artistic Experience
Needless to say, I cried my eyes out in the end. Death Stranding took me to places I've never been to before and made me regret entering the Sony world so late. It's as if I needed that story in my life to grow as a writer too. 
This comes from someone who never played Metal Gear Solid. I have played other videogames, and this one went right up to the top of my favorites. Death Stranding is a magnificent piece of art. A game about sacrifice for the greater good, in search of all the meaning. Of what's important. What we are made of. It reminded me of the Fallout series (but way more refined) and HBO's Leftovers. I highly recommend it!!
On another note, I now have a channel on Youtube where I'll add videos of gameplay (and soon writing tips). Right now, I've added a few fails from Death Stranding (such as Sam falling over), but more games will be there soon.
I hope you enjoyed this article and I'll be glad to know your opinion too! Don't be shy! 🙂
UPDATE: you can now watch some gameplay here! Don't forget to subscribe on Youtube and follow on Twitch!